rare, colourful, exquisite
be irresistible
you are a masterpiece

As a gemologist & jewelry designer
Celine Roelens creates unique, designer fine jewelry.
discover
our designer
collections
discover
our designer
collections
all collections
our world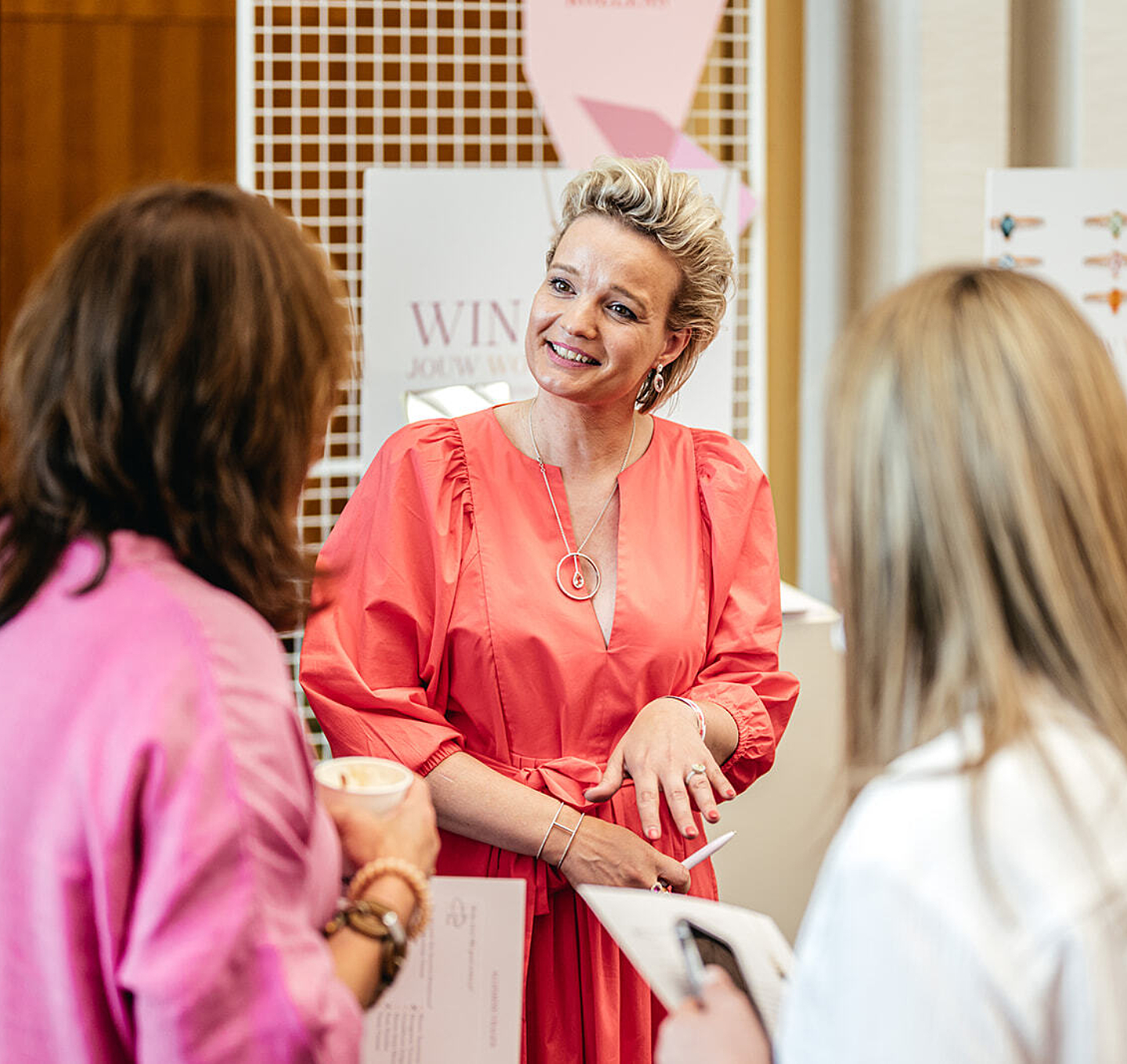 Generation WOW, the conference of the year!
On June 12th we had a fantastic day at the event of the year: the Generation WOW conference! As a partner we welcomed more than 800 inspiring and passionate ladies in the Kursaal of Ostend. Only good vibes! You could also win a WOW jewel from our collection worth € 2,000 that day. Exactly 343 enthusiastic ladies took their chance to answer our questionnaire as well as possible. In the end, Lieselore De Paepe from Wortegem-Petegem became our proud winner, she wins a necklace with green tourmaline from our The Goldbeetle collection. Congratulations! She estimated that 340 ladies would participate, she knew that there is a yellow diamond in Celine's engagement ring and that we opened our design studio in the center of Ghent in the middle of the Corona period of 2020. The funny thing is that there was a lot of scribbling and crossing out on her form to finally tick off the correct answers. We would like to thank each participant for taking your chance, but especially for giving us the opportunity to meet you in person. Together you made it an unforgettable WOW day for us! Celine & Michèle
read more
about
celine
roelens
Focus on rare &
vived gemstones
of the highest quality
Meet CELINE ROELENS (°1980), goldsmith jewelry designer and inspirer of "THE GOLDBEETLE" and "CELINE ROELENS" fine jewelry. Celine is a creative centipede. As a child she won numerous drawing and recitation competitions and jumps from one stage to another for theater and musical performances. "Art" and "creativity" could have been her first words. Her parents were jewelers at heart and the family business made Celine love everything that sparkles and shines.

After a first year of Graphic Design, the passion for making jewelry really started taking the upper hand. Celine wants to learn a trade and switches to the goldsmith jewelry design course in Antwerp (Belgium). After her education, she does internships at various foreign ateliers (Italy, Germany,..), gets a job at the Diamond Club and graduates as "Certified Diamond Grader & Certified Gemologist" at the Diamond High Council in Antwerp (Belgium).
about me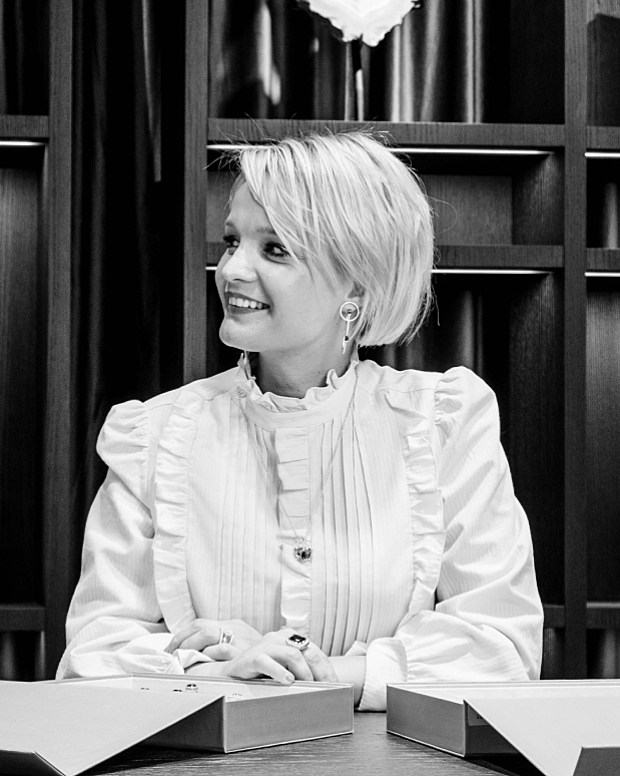 make an appointment
Liever in het nederlands?